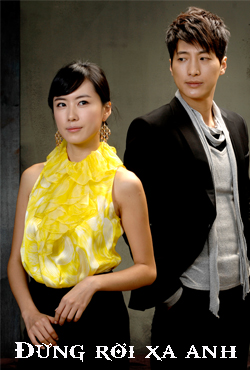 Synopsis
A story about the renewal of family bonds through forgiveness and harmony.
Revolving around a couple who were both divorced once before, the family members stick together through the hard times even though they unintentionally inflict pain on each other due to the family dynamics. This TV drama will make viewers reflect on the meaning of family.
Nobody can choose their parents or children while the bond between family members is very strong and special.
It is impossible to sever the links between the family members and equally hard to become a new member of another family.
The family lasts for one's entire life through all the sad and happy moments. In "Don't Go Away," a family is pushed to the brink of disintegration. But through love and strong bonds, they piece together the family and send an implicit message that love is what matters in a family.
It is a story that tells how the family is an institution that lays the foundation for love and success in life for all family members.