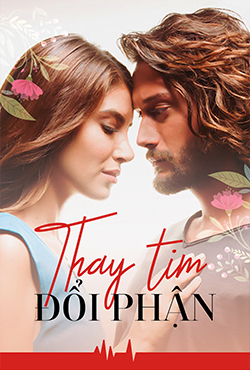 Synopsis
Rüzgar is a rich and handsome young man and he's deeply in love with Meltem. They plan to get married, but just before the big day arrives, Meltem tragically dies in an accident. Rüzgar is inconsolable, and, knowing that life can never be the same again, he leaves the city and makes his home in the wilderness, refusing contact with anyone who knew him before. However, one good thing did happen as a result of Meltem's untimely death: her heart was donated to a very sick young girl.

Zeynep, on the eve of her wedding day, is cheated on by her fiancé, Kutay. She needs to get away from it all, so she returns home to a small town on the Aegean coast, hoping to find peace of mind.

These two broken hearts, Rüzgar and Zeynep, meet and unwittingly become embroiled in a childish game, plotted by Zeynep's girlfriends in an attempt to make Kutay jealous. Over time, Rüzgar and Zeynep fall in love, without either of them knowing that Zeynep was the recipient of Meltem's transplanted heart.